Focused On a Brighter Future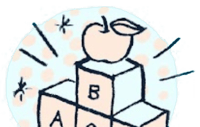 For more than 40 years, Kidango has worked to transform the early care and education system across the San Francisco Bay area and beyond. Our dedicated staff and teachers have provided the best possible care and learning environments to children and their families and have implemented transformational policies and practices.
We have grown so much as an organization — expanding our impact to meet the needs of over 3,000 young children and their families, and we are proud of what we have been able to accomplish together.
Today, we are thrilled to officially recognize the next chapter in our journey — a new Kidango brand that reflects the full impact of our work.
The new brand is a first and important step to helping Kidango grow toward an even brighter future. Aligned with our three-year strategic plan, our new brand reflects how we are advancing as an organization to bring us to our ultimate goal of creating a future where all children — regardless of race, class, language, or ability — have what they need to succeed in kindergarten and in life.
Our strategic plan is anchored in ambitious goals of creating a more integrated, holistic approach to our work, supporting innovation through research, policy, and advocacy, centering racial equity, and creating a more dynamic organizational infrastructure.
Our new logo tells a compelling and unique story about Kidango's commitment to helping all children thrive.
It is whimsical, inviting, and warm — centered on an illustration of a heart to emphasize our brand's love for everyone who makes up the Kidango family, including our kids, parents, and staff. The bold blue and orange colors and striking font give us a visual brand that is more visually accessible and inclusive for all. We also emphasized the word kid — which reflects our unwavering commitment to providing the best possible care and early education to young children.
When it comes down to it, we know that kids are at the heart of our work, so they should be at the heart of our brand too.
We couldn't be more excited about this next chapter for our organization, — and we hope you love our new look as much as we do! Rest assured, amid this change, we hold steadfast to providing the best possible care and learning experience to all children and their families — in the Bay area and beyond. If you are eager to support our growth, the best way to get involved is to stay connected and spread the word! Sign up for our email list below and follow us on social media.